Indonesian citizens living in Pakistan and across the world are gearing up for the upcoming general elections in their country scheduled to be held on February 14, 2024.
In this regard, a socialisation event was held in Karachi. The aim of the event was to ensure the high participation of Indonesian nationals living in Sindh in the election process.
During the elections, the voters will elect the president, vice president and members of parliament for the 2024-2029 term.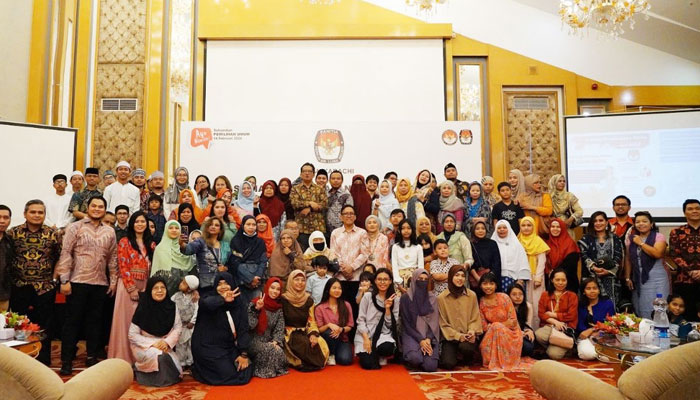 This socialisation session was attended by 160 eligible Indonesians registered as voter candidates. Most of them were Indonesian women married to Pakistani men. 
In addition to them, there were novice voters — this category is called children from mixed marriages who have reached the age of 17 years. As per Indonesian law, any citizen who is 17 or above is entitled to vote in elections. 
Currently, there are more than 50 Indonesian-Pakistani mixed married children and 26 of them have met the requirements to participate as voters in the next elections.
In his opening remarks, Indonesia's Consul General Dr June Kuncoro Hadiningrat underlined that every 5 years election constitutes the implementation of democracy. 
He emphasised that "every Indonesian voter should use the sovereign right to elect and determine the quality of future national leaders".
Hadiningrat told participants that it will be ensured that all Indonesian citizens living in Sindh use their rights "by adhering to the principles of direct, public, free, confidential, honest, and fair elections".
According to the consul general, the level of overseas participation in the last Indonesian General Elections held in 2019 remained very high. It was almost 96% of the total overseas Indonesian voters.