Terrorists blew up both schools using explosives on Sunday night.
DPO says no loss of life took place in any of explosions.
Says cases against school bombings being registered under ATA.
---
Two girls schools in the Mir Ali sub-division of North Waziristan were blown up by terrorists, in another incident of violence against educational institutes in Khyber Pakhtunkhwa (KP).
The extremist act came to the fore on Monday after Deputy Commissioner Rehan Gul Khattak confirmed one of the attacks that was made at the Government Girls Middle School Hafizabad, in Hassu Khel village, on Sunday night. He said that the building of the school was damaged but no loss of lives occurred.
Meanwhile, District Police Officer Saleem Riaz said there were reports of two girls' schools to have been targetted and destroyed by explosives on Sunday night. However, no casualties had been reported, he added.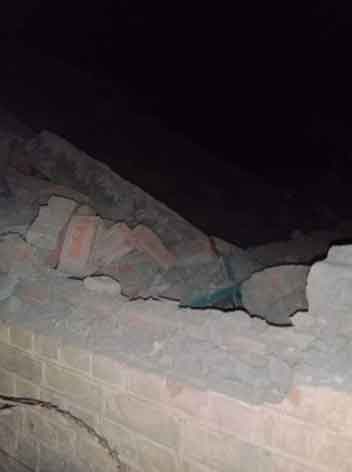 The official confirmed this morning that the affected schools were located in Musakki and Hassu Khel villages of Mir Ali sub-division. He said that cases against the terrorist acts were being registered under the Anti-Terrorism Act.
The incident comes after the killings of at least eight including five teachers in separate shootings in Upper Kurram Tehsil, earlier this month.
Local police said that in the first incident in Parachinar, which falls in Upper Kurram and is the capital of Kurram district, a teacher was killed whilst in a moving vehicle.
Separately, unidentified gunmen shot seven people, including four teachers, in the staffroom of Government High School Tari Mangal. All the educators were at the building for performing their exam duties.
The district administration said the three others killed were drivers who brought construction materials to the school.